We can all be leaders, but for even the best leaders, leadership isn't something that they do all day, every day.
Leadership is exercised in pivotal moments, not weeks or months. But to be the best leader we can be when those moments occur, is the work of a lifetime. A journey rather a destination.
During their journey, leaders will develop most of their capabilities through experience; often that will include experience of other leaders, bad as well as good. Opinion differs on the role of formal leadership development courses. Business Schools and many corporate training courses focus on explicit knowledge: the technical skills that can be captured in books, manuals and e-learning.
At ASK we focus on tacit knowledge: the craft and know-how of leadership.
Our aim is to help leaders – emerging and established – uncover the leadership style that works best for them. Through observation and feedback we help them to discover their leadership strengths – and build on them. We offer psychometric, 360 and feedback to raise self-awareness, which is the foundation on which successful leadership is built.
Because leadership will always be about people, we provide a safe environment for deliberate practise of complex interpersonal skills. We create the space for leaders to learn, discuss and think about the big issues that lie at the heart of leadership – issues such as trust, self-confidence, courage and integrity. And because like all journeys, leadership development can be long and arduous, we support all of our programmes with face-to-face, telephone or online coaching to drive sustainable learning transfer into the workplace.
We can't all be great leaders, but with the right experiential development, everyone can be a better leader.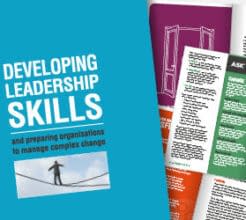 We have a functioning and much more engaged leadership cadre, who want to be involved. It now feels more energetic and exciting. There is less discussion on why change is needed, with energy focused on the what and the how. Robin Wilkinson, Director of People & Change, Metropolitan Police Service
Get in touch
Leadership Development
Blended leadership development programme for senior leaders across the Worldwide Group
All case studies

Senior Management Development
Senior Management development for a global investment organisation
All case studies

Leadership Development
Our client is an international consultancy and construction company
All case studies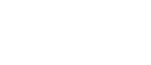 Leadership Development
Leadership Development for one of the world's top research institutions
All case studies

Leadership Development
Senior Leadership Development for 240 Senior Civil Servants in a Government Department
All case studies

Leadership Development
Senior Leadership Development programme with a strong behavioural focus
All case studies