Leadership isn't just about issuing instructions or making demands– it's as much about leading by example, offering support and guidance, as it is about financial success.  Great leaders use a wealth of skills, experience and understanding to guide their teams to success.
October 16th sees ASK's attendance at the World of Learning event at NEC Birmingham, where our special guest star will be sharing his unforgettable views on leadership and success, bringing nuggets of advice from his…well…his unique approach to management!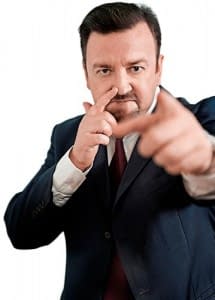 Known as much for his dance moves as for his leadership, our guest speaker will be available to meet all visitors to stand G90.  We are thrilled to offer his unmatched expertise in support of the presentation by our Principal Consultant Liaquat Lal, Emotional Intelligence and the Learning Paradox, which you can find in Theatre 2 from 11.30-12.
It's not every day that a television star throws his weight behind a brand – but we couldn't miss this opportunity to have such a guest at our side, supporting our key messages on performance management, difficult conversations and personal impact.
The lasting impact of this internationally famous Business Leader is beyond measure as he passed on insights to his team and millions of viewers about engaging with each other, with customers and with our inner performer;
"I suppose I've created an atmosphere where I'm a friend first and a boss second. Probably an entertainer third."
When asked what he hopes his impact as a leader would be, he says:
"I don't do it so they turn round and go 'Thank you David for the opportunity, thank you for the laughs.' I do it so, one day, someone will go 'There goes David. I must remember to thank him.'"
What a guy!
Bring your questions – and an open mind – to the Birmingham NEC on the 16th and 17th October and let our team of expert leadership and development specialists talk you through our programmes, our own insights into successful leadership and how to get your organisation to the top of your field.
At the event, you will also have a chance to learn about our partner company, Management Apprentice, who you can find at stand G60, led by another expert presentation from Alia Taub on Management Apprenticeships, a route to leadership.
Get your free tickets for World of Learning direct via this link, and if you have any questions in the run up to the day call 01234 757575 to discuss our programmes and how we can help you to develop the very best leaders.