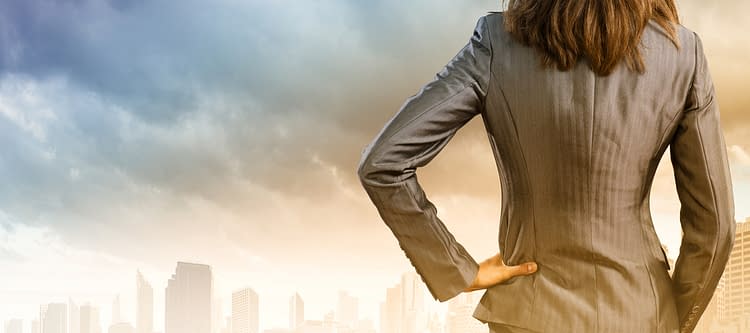 In an age where attention often has to be grabbed rather than requested, one charity hit upon a way of highlighting violence against women – and showing that men can and do care – that was fairly assured of attracting cameras and news editors. Walk A Mile In Her Shoes organises one mile walks by men in women's high-heeled shoes, not just to draw attention to the issue of gender equality but to raise funds for rape crisis centres and other support organisations. And, it should be said, it does so with wit and memorably imagery too: as ways of getting attention go, a US Sheriff in full uniform with knee-high Barbie pink platform boots scores pretty highly.
Yet, as a female colleague said while looking at some of the charity's online photos, "I bet they didn't wear them for long". While there might be a superficially reasonable explanation – to misquote Nancy Sinatra, those boots really weren't made for walking – men's ability to put themselves in women's shoes other than literally might, if recent research cited in McKinsey Insights is any guide, benefit from practice.
Here are some figures about senior women and men and their relationship to the corporate rung above them:
| | | |
| --- | --- | --- |
|   | Women | Men |
| Desire to reach top management | 79% | 81% |
| Confident that they will do so | 69% | 86% |
| Acknowledge difficulty that women face in reaching top management levels | 93% | 58% |
McKinsey highlight a number of factors that can act as obstacles to progression for women. They noted, for example that:
[…] almost 40 percent of female respondents said that women's leadership and communication styles don't fit with the prevailing model of top management in their companies."
The expectation of 24/7 availability that accompanies senior level roles also counts against women: while 80% of respondents agreed that senior office was compatible with having children for men, only 62% agreed it was compatible for women.
But the figures that caught my attention most related to male perceptions. 75% of men "believe that teams with significant numbers of women perform more successfully", which may surprise female readers who had anticipated that a larger percentage of men remained in denial. Their pleasure might falter, however, when they learn that only 19% of men thought that reaching the top level of organisations is harder for women.
Perhaps the time has come for a rather different attention-grabbing activity that might go some way to addressing this lack of … sympathy? Empathy? (It is hard to know which is the more accurate word: McKinsey asked men what they thought, not how they felt.) So, how about 'Climb A Ladder In Her Shoes'? Respectfully attired in business suits and red stilettoes, male senior leaders must climb a ladder while answering phone calls, organising last minute flight bookings and emergency child care, and drawing up a list of the ingredients required to prepare meals for a family of four for one week. Bonus marks could be awarded for demonstrating a collaborative and inclusive interpersonal style, and for displaying emotional intelligence in response to any heckling received.
Absurd? Yes, of course. But is it really more absurd than the two following extracts from a different item of McKinsey research – Women Matter 2012: Making the Breakthrough (download as a PDF):
63 percent of companies have at least 20 different initiatives in place as part of their gender diversity programs. Many have made important progress, with training programs established to open the organization's eyes to the value of diversity, recruitment and promotion processes rethought to counter unwitting biases, targets set for the number of women in senior positions and managers made responsible for meeting them, and, in some companies, more women filling senior positions."

But despite such successes, many companies still express their frustration at the absence of more concrete results. Indeed, in only 8 percent of the biggest companies in the survey did women account for more than a quarter of the top jobs."