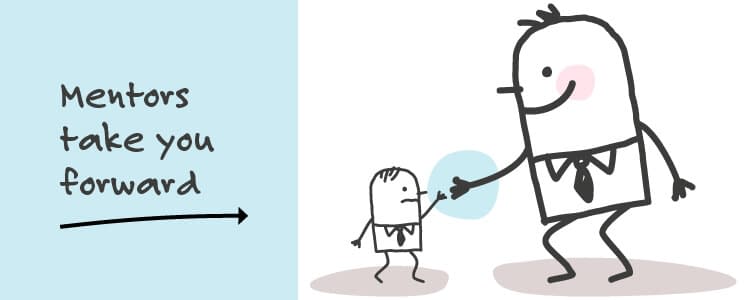 Working with one of our expert Personal Development Mentors means the difference between participating in workplace learning, and really learning new skills. How can one person make the difference to your entire workforce?
Providing learning for your employees is vital to be sure that you're on top of the changes and developments in your industry, and that everyone is performing at their best.
But as the market for learning widens, and the technologies, methods and approaches offer ever more solutions to problems you aren't even sure you have, and you're overwhelmed with options, how can you be sure that your learners are getting what they need?
It all comes back to one simple premise;
People first.
The people who are learning, and the people who are providing that learning.
To see the best results from workplace learning, people need to be engaged with what they learn. The best way to do that is to encourage them to be emotionally invested in their own development.
We know how important this is – and that everyone has their own approach to learning, and that's why we invest so much of our time in building rapport, pairing the right consultants and facilitators with each client, and in understanding the psychology of each person we develop.
At ASK we strive to avoid a basic 'trainer and trainee' relationship with our programme designs, and one of our most popular services is to pair your most promising and talented people with one of our expert Personal Development Mentors.
The first step of this process is understanding exactly what your goals are – both for short term change and for long term development, for the individual and for the organisation, so that we can be sure that those goals are in line.
Once we've established that, we put together a programme that gets you there – and that's where a lot of learning development ends, but a personal development mentor works alongside your learners to ensure that what they learn is embedded, embraced and engaged – which means that the new learning sticks.
This also means that the learners we work with, your managers and leaders, can embody the success of this approach, and filter that learning down through your employees, leading on the in-house changes which will develop your entire workforce, and embed what has been learned.
Personal Development Mentors – PDMs – understand what your learners want, and – more importantly – what they need to succeed, and then not only provide that learning, but reinforce it.
This helps your team to connect with their learning, to engage with the support they receive, and to carry that forward, motivating everyone in their team to grow with them.
Pairing you with the right mentor is vital – and we are passionate about building lasting relationships which really impact the process of learning, and which make a lasting difference to the way that your representatives learn.
To learn more about the PDM programme, or to connect with one of our consultants to see just how your organisation could benefit from the support of our mentoring programmes, download our guide or call 01234 757575 today.