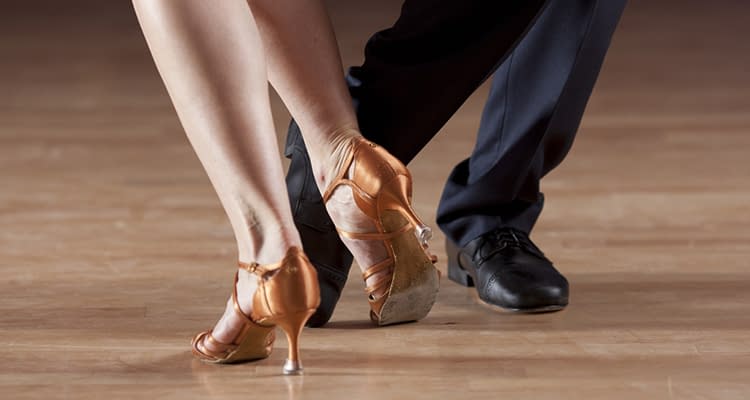 They (we'll come back to who 'they' are later) used to say that "it pays to advertise." As I write this article, one high-powered advertising executive – Saatchi & Saatchi CEO, Kevin Roberts, is possibly reviewing that sentence. And probably his pension plan. Right behind "it pays to advertise" in the queue for the cliché abattoir, you might recognise another old friend: "there's no such thing as bad publicity." If Mr Roberts wishes to carry on believing that, he may be well advised to stay away from Twitter for a while.
You don't need to be a creative genius to imagine some of the feedback that others have generously found time to offer Mr Roberts. The inverse relationship between the status of organisational positions and the percentage of them held by women, the pay gap between men and women, and the responsibility of leaders to promote and enhance inclusivity were just three emerging themes. Reading a cross-section of these earlier today, there is definitely a failure of leadership issue at play in his comments (which first appeared in a magazine called, now perhaps ironically, Business Insider), although perhaps this failure is more nuanced and detailed than the heat of the current debate suggests.
It is, of course, not just sexist but hugely naïve of Mr Roberts to speak of women lacking 'vertical ambition', but it felt even more naïve of him to go on to say:
"Rather than holding ambitions to progress into the higher echelons of the c-suite, many women — and men — simply want to be happy and do great work, which management can often overlook, Roberts said.

He added: "So we are trying to impose our antiquated shit on them, and they are going: 'Actually guys, you're missing the point, you don't understand: I'm way happier than you.' Their ambition is not a vertical ambition, it's this intrinsic, circular ambition to be happy. So they say: 'We are not judging ourselves by those standards that you idiotic dinosaur-like men judge yourself by'.
At which point, I couldn't help but think that the most antiquated things about Mr Roberts were his approach to organisational change, job design and employee engagement. And there are a number of strands here. The dullest of these is to point out that, in a creative parallel with scientific and technical professions (eg pharmacist, engineer), organisations do face issues in designing roles that enables people to progress to senior roles without the focus shifting entirely from the profession in question to managerialism. But this real and serious issue (which, as he says, also affects men) deserves more intelligent commentary and concern that the implication that wanting to be 'happy' is somehow wrong. Or to fail to comment – let alone act – on the implication that management positions in his organisation were unhappy ones.
The creativity on which Mr Roberts' industry rests does not, it seems, extend to designing an organisation that reviews organisational contribution and assesses creative input as being as vital as 'managing'. Nor even to thinking that the two shouldn't be mutually exclusive: divisions of responsibility aren't something that was set in stone in the eighteenth century, never to be questioned again. (Perhaps, in the spirit of self-awareness, he might complete the Gender Types Test? The wording of its results classifications could do with some help, however: scores of 44% masculine and 26% feminine lead to a classification of 'Casually Masculine'. Although one would hope nothing like as casual as Mr Roberts.)
This lack of creative intelligence – and despite being a man, I'm sufficiently unambitious to be happy if we call it something as downbeat as 'problem solving' – similarly extends to workplace culture and the introduction of steps to combat the very real, practical hurdles that women face (and, given that we're using clichés a lot here, 'old' 'white' men – the 'they' with which this article began – don't). Being female and being ambitious are not opposing attributes, but a culture of presenteeism and childcare? Not so much. And despite a lot talk about the emancipation of women in leadership roles, initial progress – which some would say was quite rapid in some regards – has slowed. The message increasingly seems to read "So far, but no further." Further would mean that more things have to change – not just practical things such as child care (and its huge costs), flexible working, job shares and programmes for women returning to work in mid-life, but cultural things. Such as a c-suite operating culture that pays more than lip service to equality, and realises that outlooks, values and behaviours have to change too.
A Spectator blog by Joanna Williams on the Saatchi hoo-haa reads in part as if it is playing the wilful contrarian role (ie female writer writes mostly in his defence to make attention grabbing remarks about feminism), but one part did grab my attention:
"What's important is not the particular choices individuals make but that people earn enough money and have access to flexible and affordable childcare in order to be able to make these choices freely."
The sentence could take some further unpacking, of course, but – apart from the point that equality of outcome without equality of opportunity is like trying to make milkshakes in a world without cows – there are serious fundamental points about good leadership lurking here. Employee engagement, talent retention and development – and good, effective, everyday management – depend on intelligent and informed understanding of those being led. Mr Roberts' arguing that the gender equality debate is over is, at best, an ill-advised piece of Devil's Advocacy, and at worst an example of a senior leader who is blind and deaf to some of what is happening below him. But I think he deserves one bold tick, and it is for the use of the phrase "dinosaur-like".
Sexism, equality and bias (conscious or otherwise) are not the only challenges of the 21st century. Even futurists' speculation about 'the nature of future work' only scratches the surface, assuming as it seems to that the majority of us will continue to do so. As Doug Rushkoff wrote back in 2011 in Are Jobs Obsolete?, a piece that pays repeated revisiting:
"The question we have to begin to ask ourselves is not how do we employ all the people who are rendered obsolete by technology, but how can we organize a society around something other than employment? Might the spirit of enterprise we currently associate with "career" be shifted to something entirely more collaborative, purposeful, and even meaningful?"
The glass ceiling remains real, as do (as we've commented before) pink ceilings, brown ceiling and many more. Painting rainbows on the ceiling in the spirit of equality, inclusion and diversity is not the answer. Asking where we might position not just the ceiling, but the walls too, might be a better line of thinking. Perhaps Mr Roberts could ask someone creative with time of their hands. A female creative in mid-life, perhaps?
If your organisation is committed to tackling the challenges that women face in progressing their careers, download our free brochure, [modal_text_link name="CoachingWomenLead" class="" id=""]Coaching for Women in Leadership,[/modal_text_link] to read about the ways in which we can offer practical support.
If you want to discuss the change management and leadership development programmes we design, you can contact ASK on 01234 75 75 75, or email hello@askeurope.com
You can book a time with one of our consultants to have a discussion about your organisation's needs through our online calendar, accessible via the button below.[/fusion_text][button link="https://calendly.com/consulting-team-ask" color="default" size="large" stretch="no" type="flat" shape="square" target="_self" title="" gradient_colors="#009abf|#009abf" gradient_hover_colors="|" accent_color="" accent_hover_color="" bevel_color="" border_width="" icon="" icon_position="left" icon_divider="no" modal="meeting" animation_type="0″ animation_direction="left" animation_speed="1″ animation_offset="" alignment="center" class="" id=""]Book a Conversation[/button][modal name="meeting" title="Book a Conversation" size="large" background="#ffffff" border_color="#ffffff" show_footer="yes" class="" id=""]

[/modal][modal name="CoachingWomenLead" title="Download File: Coaching for Women in Leadership" size="large" background="" border_color="" show_footer="yes" class="" id=""][contact-form-7 id="254020″ title="@ Coaching Women to Lead"][/modal]