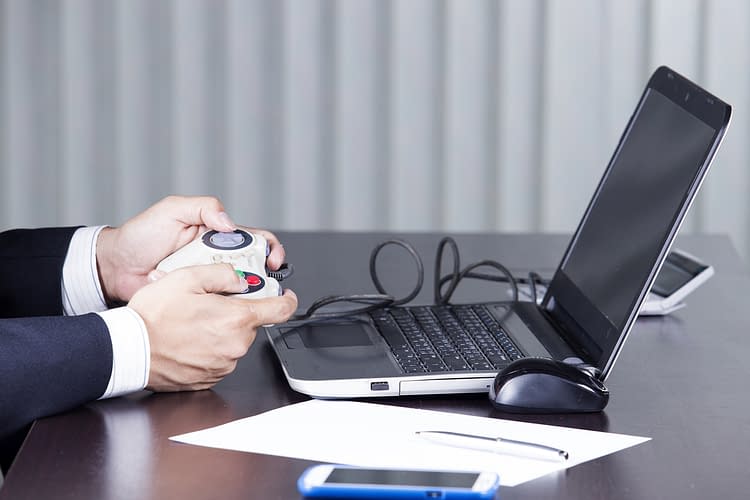 If an organisation that stands at a complex junction, or which faces the turbulent uncertainties that characterise today's world, its leaders and managers must be able to work together. And they must be able to do so in a pressured environment, collaborating to make sense of complex data, develop innovative solutions and build consensus around a detailed plan of action.
Business simulations are a powerful means to develop this vital ability quickly and safely – and the second adjective applies both to the simulations' participants and to their organisation.
Safety First
Every leader has to be prepared to face the challenges of the unknown – or, at the very least, of the not well-understood – and take strategic action. And in a world that increasingly requires both mental and emotional agility from organisational leaders and managers, the unknown – in the sense of 'not previously experienced or encountered' – is never far away.
Used intelligently, business simulations can give participants the opportunity to test assumptions, experiment with new approaches, and examine the behavioural patterns and preferences – both personal and interpersonal – that stripping away familiar processes and routines helps to reveal.
But simulations do more than provide exposure to the challenges of potential scenarios and dilemmas, letting leaders and managers test the impact of different variables and strategies. They allow participants to make mistakes in a situation where they lead not to disaster but to positive opportunities for learning and diagnosis.
This experiential opportunity is further enhanced not just through the participant interactivity that is a crucial simulation element, but by the rich opportunities they provide for short-term and immediate feedback – from the outcomes of their behaviours, actions and decision, from peer coaching, reflection and review, and from the inputs and observations of facilitators.
As industries that adopted the use of simulations before L&D can testify – think, for example, of avionics, hospitals or the military services – the learning power of failure should not be under-estimated. While most businesses risk livelihoods more than lives, there is constructive value in letting managers and leaders make potentially dangerous or damaging decisions in a setting where no harm is done and learning can be extracted. While trial always carries a risk of error, simulations allow valuable lessons to be learned without the risk of harm.
Health and Organisational Wellbeing
For the individual, health is a prerequisite of sustainability – and health here is not restricted to its physical sense. For organisations, sustainability depends not only on the skills and decision-making abilities of their leadership teams, but from their ability to work together constructively in the context of a clear understanding of the business, its operating context and its strategic aims.
By putting participants in a setting where they must work towards a shared goal as a team, simulations support them in building and maintaining the relationships that are crucial to longer-term success. Simulations may not predict the future (a task that is, in any case, increasingly impossible), but – by encouraging participants to gather data, explore the context and possible consequences, and identify key questions – they can help leadership teams develop their understanding of the threats and opportunities their organisation faces and identify the relative robustness and flexibility of possible strategies and actions.
Organisational wellbeing is also collective rather than personal. In developing their ability to respond to crises and to manage change, participants get the opportunity to also:
demonstrate their group working behaviour as well as their individual leadership skills
learn how to create effective business networks
receive feedback on their interpersonal behaviour and their impact on others
learn to adapt their leadership approach to other people's differing preferences and styles
collaborate and learn with their peer teams
The benefit of the simulation lies in more than the ability to see a projected outcome of the group's decisions: the addition of skilled, facilitated feedback enables participants to review, reflect on and appraise their processes and behaviours. When important decisions arise in their working reality after the simulation is over, it is these processes and behaviours that will be truly critical to their success.
To find out more about the different simulations that we can offer or customise to meet your development needs, visit the Business Simulations sections of our website. Alternatively, click the button below to book a conversation (either face-to-face or by telephone or Skype) with one of our consultants.[/fusion_text][button link="https://calendly.com/consulting-team-ask" color="default" size="large" stretch="no" type="flat" shape="square" target="_self" title="meeting" gradient_colors="#009abf|#009abf" gradient_hover_colors="|" accent_color="" accent_hover_color="" bevel_color="" border_width="" icon="" icon_position="left" icon_divider="no" modal="meeting" animation_type="0″ animation_direction="left" animation_speed="1″ animation_offset="" alignment="center" class="" id=""]Book a Conversation[/button][modal name="meeting" title="Book a Conversation" size="large" background="" border_color="" show_footer="yes" class="" id=""]

[/modal]