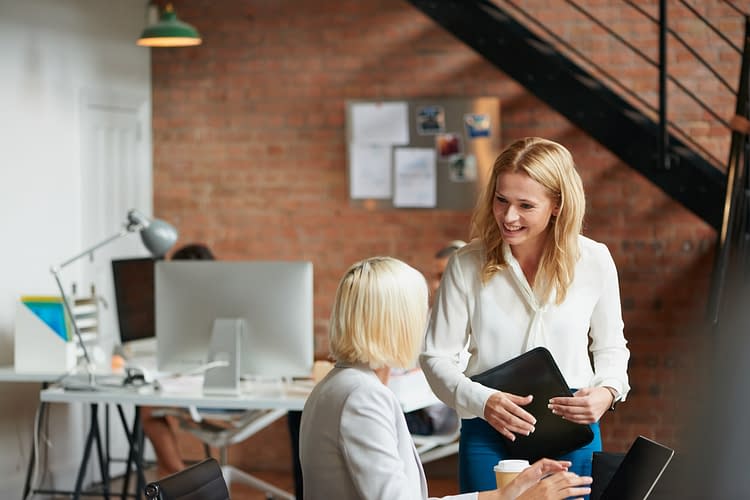 Training is an organisation-centric activity that seeks to improve workplace performance by providing standardised learning experiences. Learning, by contrast, is a person-centric experience that is shaped by diverse needs and preferences. This mismatch is responsible for a substantial proportion of the poor typical return on investment in training: individuals learners need help to extract the personalised development that they need from the available standardised learning opportunities. Enter Personal Development Mentors …
What is – and isn't – mentoring?
Mentoring is fundamentally about a gap in experience between mentor and mentee, rather than a difference in status: where a mentor has organisational authority over the mentee, conflicts of intention can arise. Concerned as much with wisdom as knowledge, mentoring is a relationship within which the mentor nurtures, encourages, teaches, offers mutual respect and responds to the mentee's individual needs.
Mentoring is most likely to under-deliver when this basis is misunderstood: it is not a relationship within which the mentor seeks to be admired or agreed with at all times, or feels they have nothing to learn. Great mentors have many qualities, but the most fundamental is a genuine interest in and enthusiasm for developing others.
Other valuable qualities include:
a broad range of skills and knowledge to pass on
an acute understanding of the organisation, its culture and direction
having time to dedicate to the process and the relationship
well-developed interpersonal skills and the patience to work within an often unstructured relationship
the ability to command respect – and a willingness to offer it
A willingness to learn – from both the process and the mentee – is also invaluable.
What are the main responsibilities?
Personal Development Mentors are concerned principally with supporting and reinforcing the processes of personal development: planning, learning, learning transfer and application in the workplace. Although the mentoring process and its particular focus will vary according to the needs of each mentee, a Personal Development Mentor will be responsible for:
helping the mentee to interpret and understand feedback from psychometric, peer and facilitator feedback, and put it to good use in developing their self-awareness
identifying the mentee's personal development priorities and aligning them with organisational goals
applying learning and concepts from the programme to real workplace challenges
planning the mentee's personal development 'journey'
identifying the most relevant options from available formal learning experiences
identifying and organising relevant workplace learning experiences
creating a programme of informal learning (eg assignments, projects, mentoring by a senior colleagues, volunteering)
preparing the mentee for formal and informal learning experiences, and receiving a subsequent de-brief
helping the mentee to apply new capabilities acquired during formal and informal learning experiences.
Where can PDMs help?
Personal Development Mentors focus on ensuring that their mentees put into practice the learning that they have acquired from preceding elements of an intervention, and that their newly learned skills and behaviours are not only understood but undertaken.
Given the breadth of topics addressed in ASK's management and leadership development programmes, the list is potentially endless, but the following are just some examples of the themes and issues that PDMs have explored with mentees on our programmes:
Managing performance: motivating teams; giving effective feedback; applying coaching skills; effective delegation; improving development opportunities for junior staff
Constructive influencing: stakeholder management; managing upwards; communicating for greater influence; more effective peer networking
Leadership: demonstrating Situational Leadership; holding courageous conversations; understanding impact on others and developing empathetic approaches
Responding to change: developing personal resilience; dealing with ambiguity: building confidence in new areas
Self-development: using self-knowledge to improve self-management; workload management and work-life balance; goal attainment and planning; self-reflection and review; mindfulness in the workplace
To find out more about how placing a Personal Development Mentor can help turn costly management training into improved performance – not by delivering more training, but by leveraging the training they are already receiving to make sure that it 'sticks' – [modal_text_link name="PDM" class="" id=""]DOWNLOAD OUR FREE GUIDE [/modal_text_link], or use the button below to book a conversation with one of our consultant team.[/fusion_text][button link="https://calendly.com/consulting-team-ask" color="default" size="large" stretch="no" type="flat" shape="square" target="_self" title="Book a Conversation" gradient_colors="#009abf|#009abf" gradient_hover_colors="|" accent_color="" accent_hover_color="" bevel_color="" border_width="" icon="" icon_position="left" icon_divider="no" modal="meeting" animation_type="0″ animation_direction="left" animation_speed="1″ animation_offset="" alignment="center" class="" id=""]Book a Conversation[/button][modal name="PDM" title="Download File: Personal Development Mentors" size="large" background="" border_color="" show_footer="yes" class="" id=""]Before you download…
[contact-form-7 id="254012″ title="@ Personal Development Mentors"][/modal][modal name="meeting" title="Book a Conversation" size="large" background="" border_color="" show_footer="yes" class="" id=""]

[/modal]