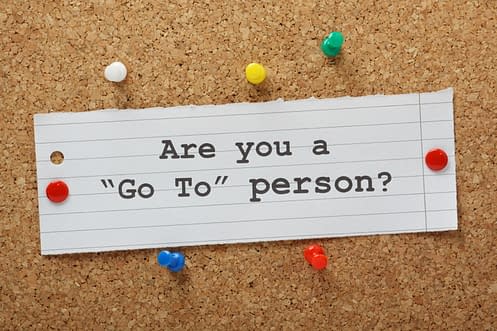 The path to expertise is well understood; the longer you follow your career path, the more experience you develop in your role. That experience becomes, in time, expertise – and your renown for that expertise grows. You become the go-to for any questions, and newcomers to the game look up to you and your wealth of knowledge; you become the one they aspire to be.
But those newcomers also come with new ideas, new technologies, and new methods – and that can lead them to question your approach. You might be expected to guide these newcomers through their own learning process, developing a team and sharing your expertise – but being the cream of the crop doesn't always translate into being the best at sharing that knowledge, or leading a team who might have contrasting views or who challenge the status quo.
How can you translate that expertise into successful, inspirational leadership?
Any business leader wants to position their most experienced, and most knowledgeable, people in the top spots, where that expertise can influence those around them, and be shared among a passionate, forward thinking team.
But experts don't always translate into being great managers. The kind of focus and attention to detail which can make someone the best in their field can mean that they find it difficult to delegate, to step back and let people feel their own way through a challenge. This very hands-on approach can stifle and frustrate people – and it can stifle and frustrate the continuing growth and development of the organisation, preventing new ideas, new technologies or new methods being embraced by a team who could benefit from them.
How can someone who has spent years – perhaps even decades – honing their particular expertise fulfil the responsibilities of leadership and suddenly develop new skills, without support and advice?
Expert to leader is a programme that our own experts have developed, looking at what skills make a great leader, and how those who are acknowledged as experts in their field can become talented, successful leaders, enabling organisations to benefit from their knowledge in a way that leads to future growth.
It can be challenging, positioning the right people in leadership posts, and developing teams that function seamlessly, with everyone guiding and supporting those around them. Great leadership doesn't mean that you know the most about your field – it means that you know how to get the best out of everyone in your team.
If you are looking to position your own experts in leadership roles, and you want to know how to support their development in this new position, and how to ensure that they perform as well as leaders as they have as experts, get in touch. We can talk you through the 'expert to leader' programme, and we can discuss your specific needs and tailor your learning outcomes to suit you. Just ASK us how…